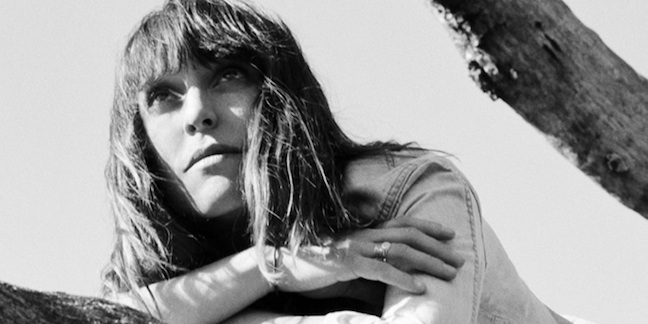 Photo Credit: Mary Rozzi
"'1234' just supernova'd and grew giant phoenix wings and rose away and took me with it," she says, slightly exasperated. We're sitting in the courtyard behind her boutique downtown Manhattan hotel. New York City's endless noise parade churns on the other side of the building, but it's quiet here, and Feist loves it. "It's just so much more beautiful to be inside this faux-Victorian envelope in the middle of modern Manhattan as opposed to a neon-box hotel," she gushes. And, as a bird swoops up and out of view over her shoulder, it's tough to disagree with her.

Feist doesn't mind being a player in the bigger cultural conversation, but only if it's on her own terms. Which is partly why it's taken her so long to release The Reminder's follow-up. But next week, that wait ends with Metals, a darker, rougher, more open-ended album that doesn't reveal itself quite as easily as its predecessor. Recorded along California's storied Big Sur coastline last winter with longtime collaborators Gonzales and Mocky, the new record comes after Feist took a year-plus break from playing any music at all-- the longest sabbatical of her career thus far. "I almost had a chip on my shoulder about how much I didn't feel like playing," she says. "I wasn't curious anymore." Thankfully, the muse returned.
Check out the full interview over on
Pitchfork.com