We threw a concert with Myspace and Xbox out in Salt Lake City a few days ago and our fam at Myspace came out to shoot the concert and an interview. Big shouts to our girl Roslynn throwing them 3 fingers up and putting this sick show together.
Check out the video interview and clips from the concert now featured on the front page of Myspace and on
http://www.myspace.com/presents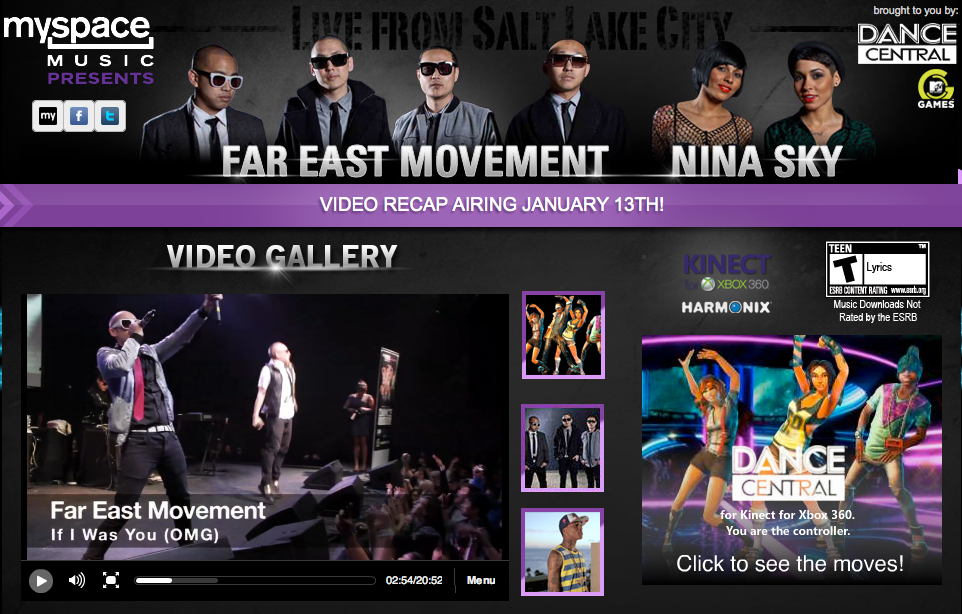 Huge thanks to all the Salt Lake City fam that came out to represent. SLC is free wired.