Bild today was reporting how the Kaulitz twins have begun packing some of their stuff for the move to the USA.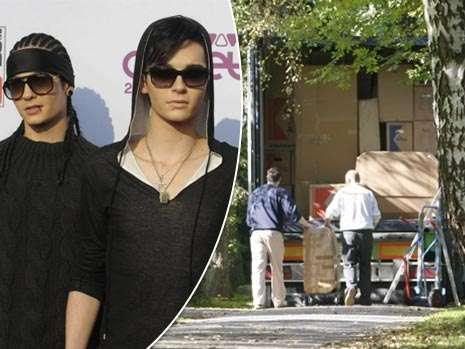 Preparations for the move is in full swing. Tom and Bill move to the U.S.
Will they ever return to this house in Hamburg?
Yesterday floats were five in front of the villa of Bill Kaulitz (21) and his brother Tom (21) of Tokio Hotel. Movers balanced huge container with the household of the twins in the cars they drove to the port of Hamburg.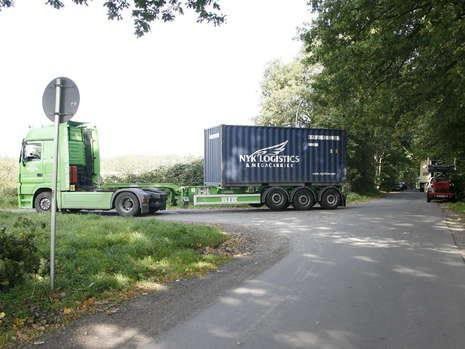 Later this month, do the Kaulitz brothers to Los Angeles to move, to work with tneir producer and manager David Jost on new songs.
The shipment of their household in America should take eight to ten weeks. The cars of the twins from Germany's internationally most successful rock band can bring the twins by ship to Los Angeles.
Apparently that large blue container is the type of container that will be put on a boat and shipped overseas. Hard to know for certain if the stuff about their cars is really true or not.
I suspect that they would have been moving from that house even if they were NOT moving to the USA, what with all the darn stalkers and the break-in. Who wouldn't want to move? People deserve to feel safe and secure at home.
Bild source online