For our International Secret Agents in Japan. This is an invitation to our party.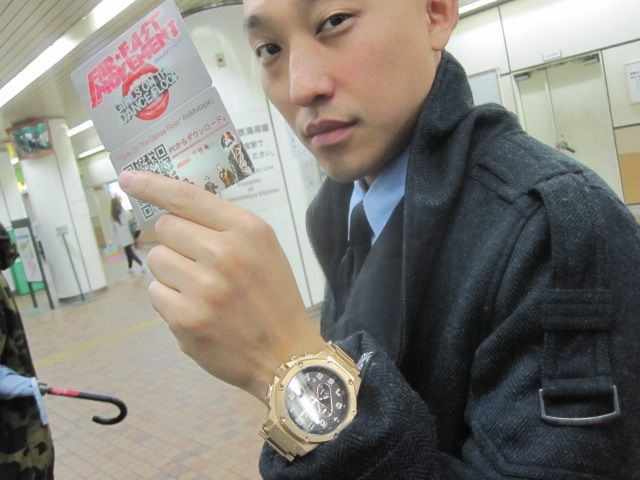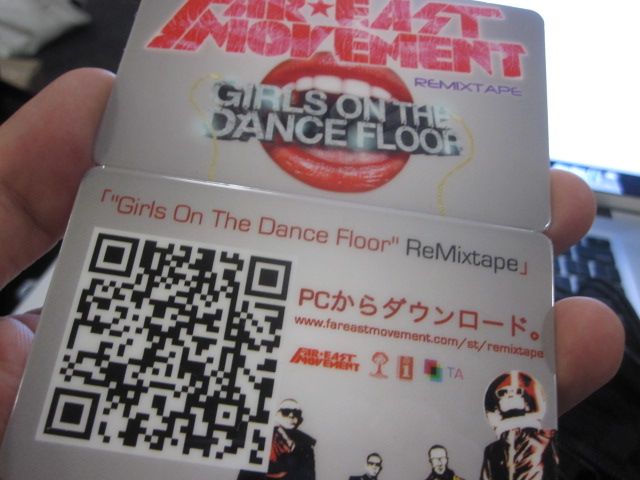 Use your phone to scan the code to download a surprise. Scans for every phone in Japan.
Girls On The Dance Floor Remixtape CD: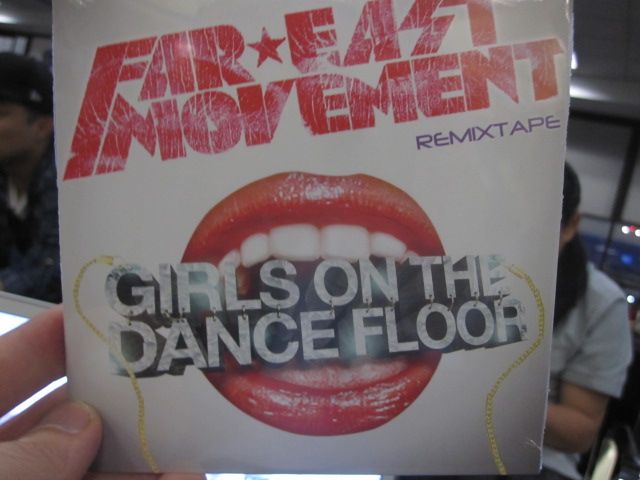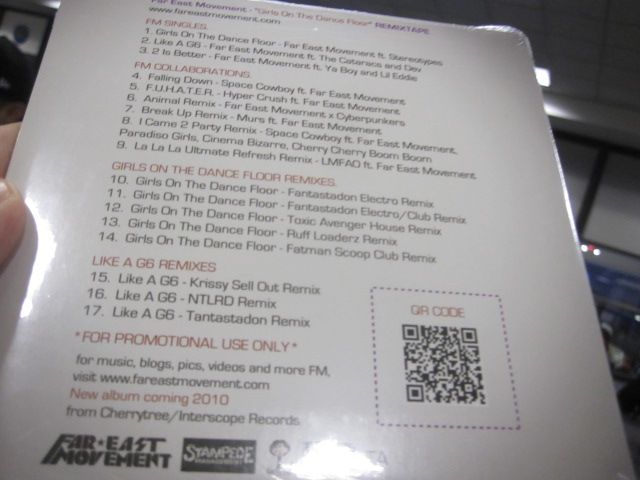 Features songs from the Party Animal Mix plus some killer new remixes for "Girls On The Dance Floor" and "Like A G6″ by Fantastadon, Toxic Avenger, Fatman Scoop, Kissy Sellout, Ruff Loaderz n NTLRD. Press play to shine all night.
Bringing a few of these back to LA just for yall, but the only way to get this will be to find it in a package….