.Les afghanes on tour. F'ck U!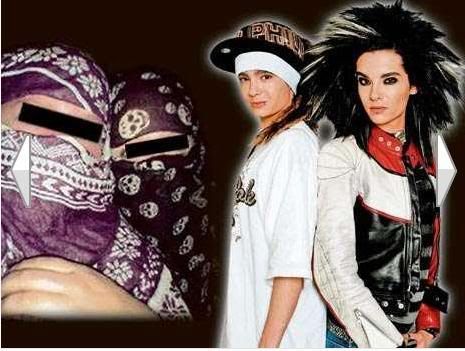 BILD.DE


Hooded girls chase Tokio Hotel

They've been following them for months


His fans are speculating why he lost control over himself. Is there an explanation for his behavior?

"Tokio Hotel" guitarist Tom Kaulitz [19] and his snap at a Hamburger gas station. The musician apparently hit a young woman [21] in the face after she pressed a cigarette out on his car. She made charges against the rock star.


BILD has now found out: The young woman belongs to a stalker gang from France. They call themselves "Les afghanes on tour" [The Afghans on Tour"]. The gang is said to be made of 4 girls that have been following the band's every move since half a year. The young women are often masked or cover their mouths.


The stalkers have apparently crowded around the band's apartment. They threw eggs at their cars, wrote threat letters and harassed their families.


In one of the threat letters to Tokio Hotel that BILD has, the girls claim they are more than normal fans, and threatened the band that in the following weeks they'll expect a 'small nightmare'. It says on: "Attention, attention... we are unsatisfied. We're getting impatient. DO YOU UNDERSTAND US???"


Even the mother of Bill and Tom has been threatened the past week and has even been attacked. Charges were put in against the stalkers. [File number 2009 004 57397]

Tokio Hotel's manager and producer David Jost has confirmed to BILD about the incident.

He says: "One of the hooded stalker girls attacked a family member of Bill and Tom on the April 8th. We put in charges the following day against the girl and now another complaint."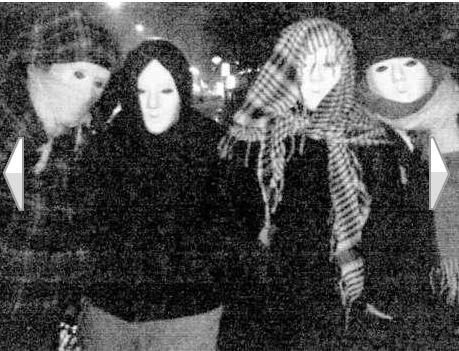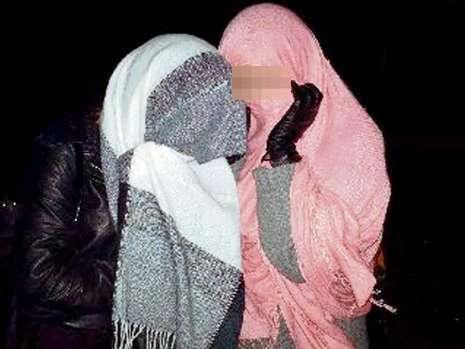 _______

Tom don't worry, some fans are really stupid. Pff fans?! Psycho! Psycho-fans.