Get Your Message To Tokio Hotel!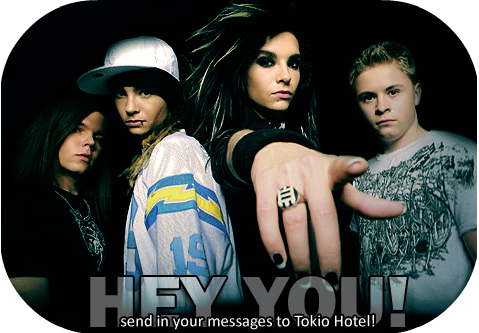 Fan of Tokio Hote? Want to tell them what they mean to you or maybe how they inspired you to pick up the guitar? Now is your chance to have your voice heard! Breakaway Radio (www.breakawayradio.ning.com) will be submitting a special show to the band and I want all your voice messages on there full of love, hope, and inspiration! Now's your chance to say what's on your mind! But please, within reason, I think they have already had enough marriage proposals!
Visit www.breakawayradio.ning.com for more information and JOIN to get the latest news and listen to cool Tokio Hotel specials and podcasts. Great if you want to hear other great music from Germany, and from around the world.Listen from anywhere, at anyplace and at anytime! You can also learn German, and enter fun contests!

Plus if you join this month you could win a bracelet!