Plane got in late to Jakarta, Indonesia from Manila. Right out the airport there were all these cops on motorcycles escorting us to the hotel cuttin thru traffic on the freeway like a video game. Got right to our hotel and hit a press conference where they been waitin for a few... sorry bout that, gotta blame the airline but thx for coming out n waitin.
Jsplif. Kev Nish. Prohgress. DJ Virman.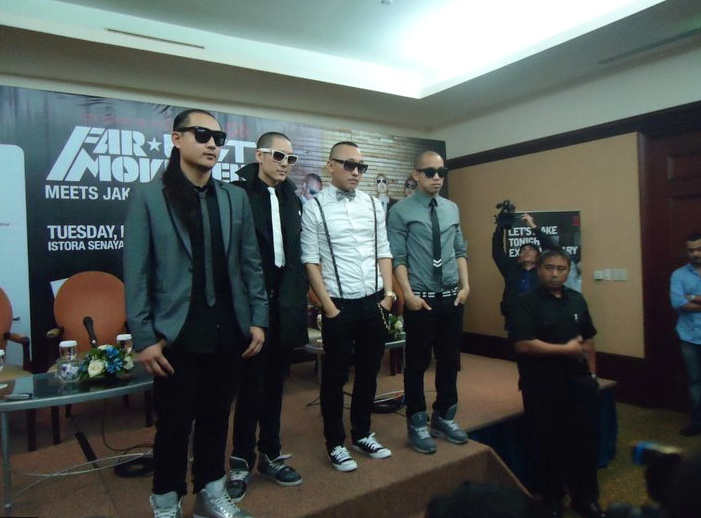 Jakarta from my room. stunning city.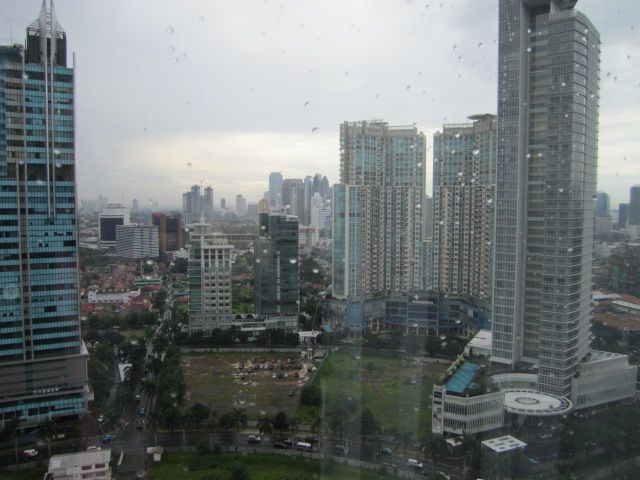 local surprise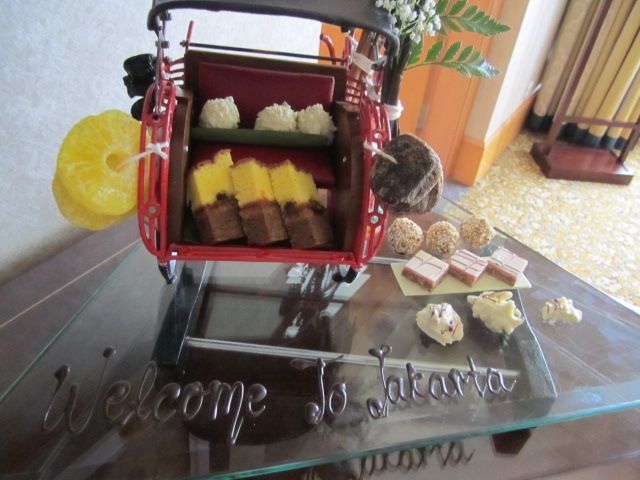 Like A... RockAteer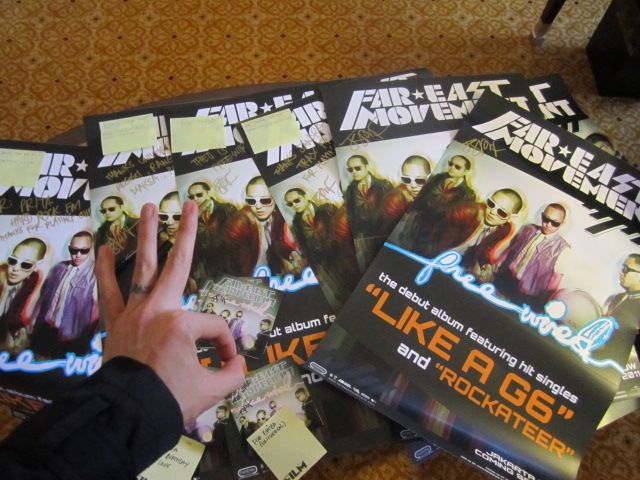 meet n greet with contest winners before the show. thk yall for the gifts. Prohgress reppin with his name on it.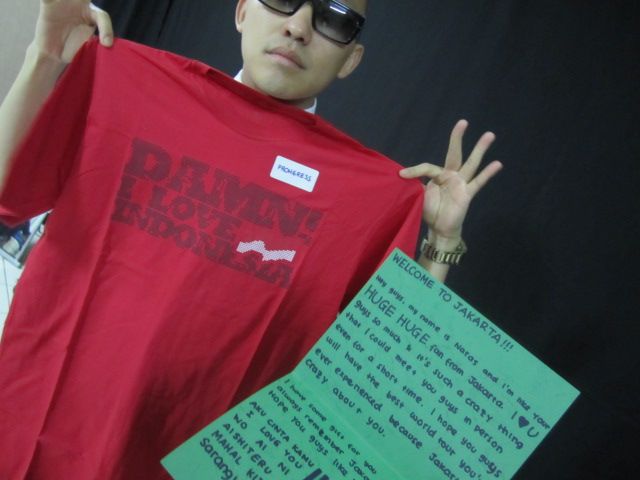 team is starting to fall... non stop city after city and Dpd from Transparent Agency, Kanobby and Prohgress ate or drank something that left em lookin like this backstage at the show...
Gotta clarify for all the Free Wired Jakarta heads... for this tour we've been booked for an hour set with dj virman opening up... again we been hearing in a bunch of cities that yall that come out have to wait too long so we been pushing to go on earier but have very little control on the shows the organizers set up... for those that waited for hours and hours we def apologize yall had to endure that and wish we had more control over it... the illest ish is, even tho yall waited the love u showed us on stage was crzy hype and we've been seeing a bunch of tweets saying yall want us back so we're going to work on it for sure. blessed to have u reppin the far east movement in jakarta.
our first show in indonesia... 4,000 free wired heads packed Istora Senyan. Big thanks to Sentra Live for the stage and bringin us out.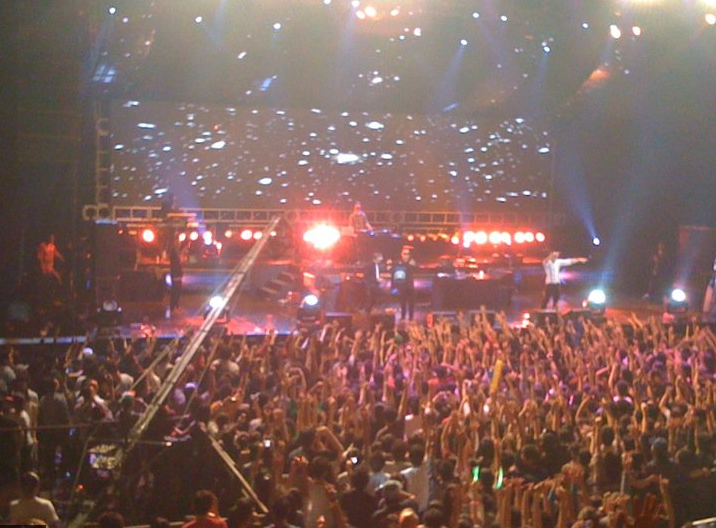 Grateful for this... all the way across the world, 4000 heads singing Rocketeer with hands in the air... thx for showin love like that, found this crazy vid...
VID: ROCKETEER LIVE IN JAKARTA
mo mo et. poppin bottles in the ice.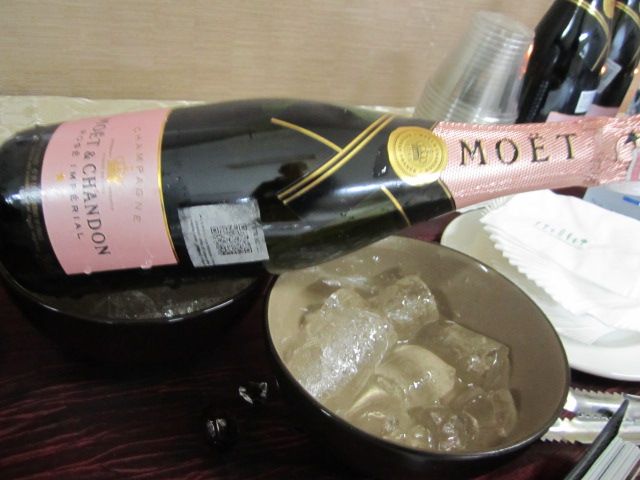 Jakarta is free wired.
lobby call at 4am, next flight to Taipei, Taiwan.