G'mornin. Hotel in Kobe, Japan reminds me of the movie Lost In Translation with a cool view of the city.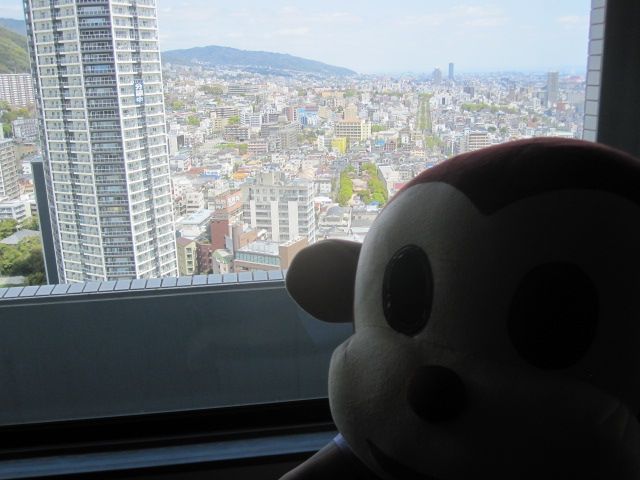 DJ Brass Monkey
Far East Movement International Secret Agents.. we need the full experience so we hit the streets to explore. Never leave the hotel without your passport, and your Orisue.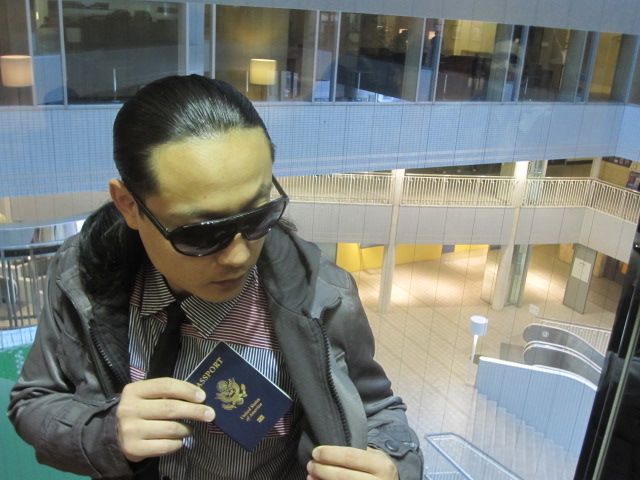 J-Splif
Watch Out. They are always watching you.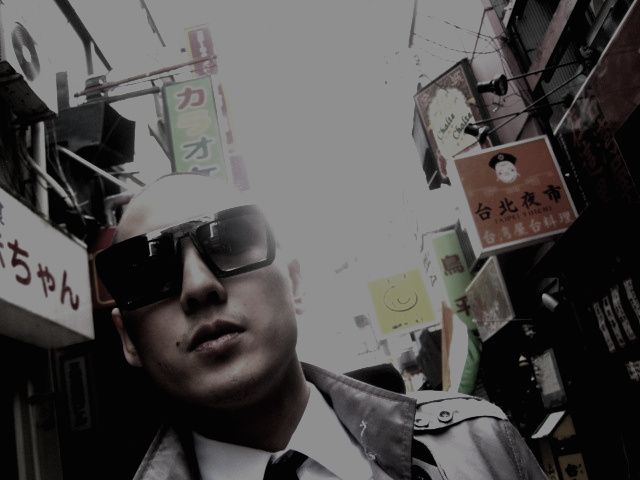 Kev Nish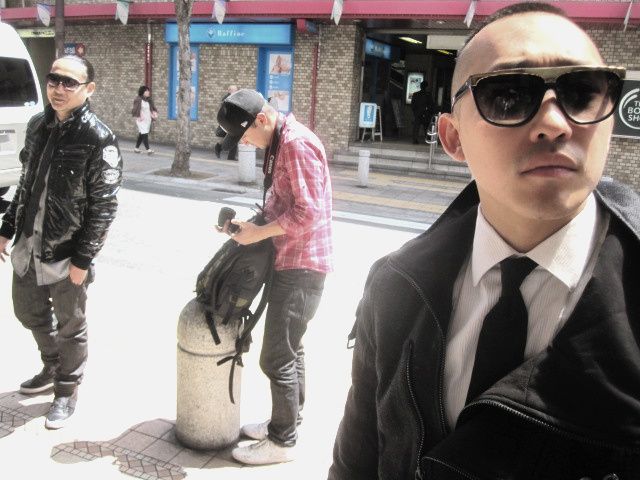 Prohgress x Transparent Agency
Contents of this briefcase will be delivered soon.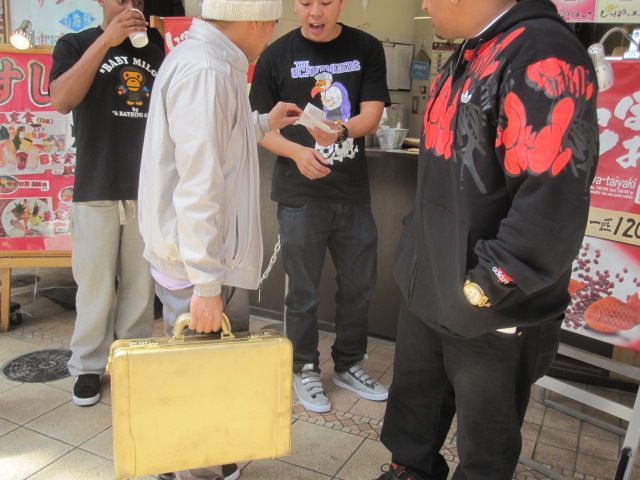 DJ Virman, Stereotypes, Russ Redeux of Stampede Management

Cherry blossoms on the Cherrytree. We're reppin Cherrytree Records and our Cherrybombers round the globe.

AND EVERY CITY WILL GO APE.

Crew was starving so we were on the search for Kobe Beef, its a special steak from here so its only right we try it… until we found it it was $200 a steak so not tonight.. what else does Kobe have? Pourin rain. great how the hotel gives you umbrellas to stroll with all night.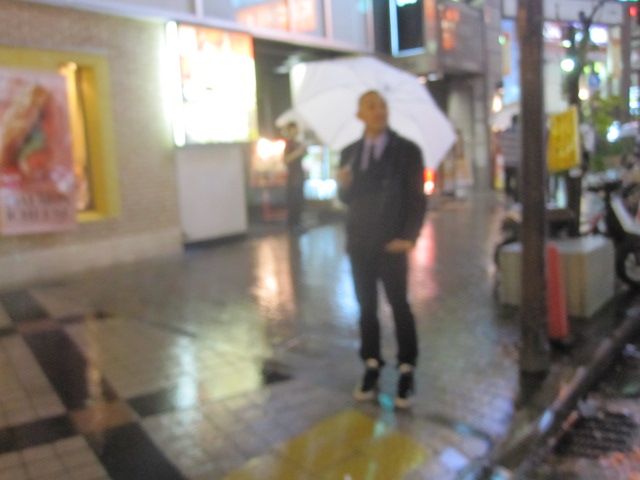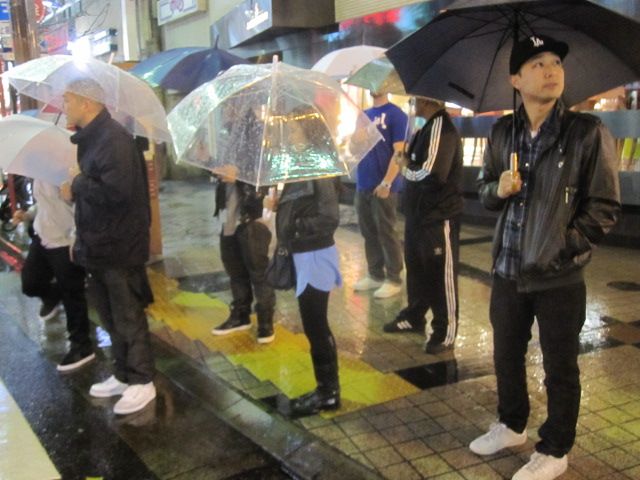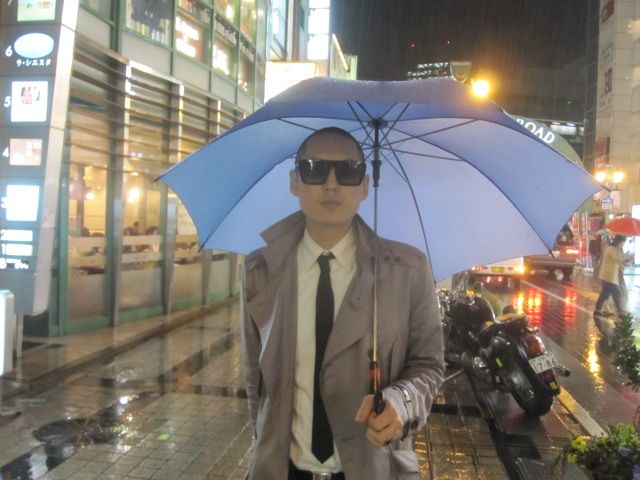 MR Fish, Rainman in Japan.
This is called Izakaya style dinner.. small plates all night like fried chicken, huge peel n eat shrimp, sashimi, bbq'd corn on the cob and a grip more. At first all the small plates feel like its not enough food but by the time ur done ur completely stuffed like a turkey. This was a traditional spot where u sit on the ground cross legged, pretty dam comfy way to grub. feeeelin it.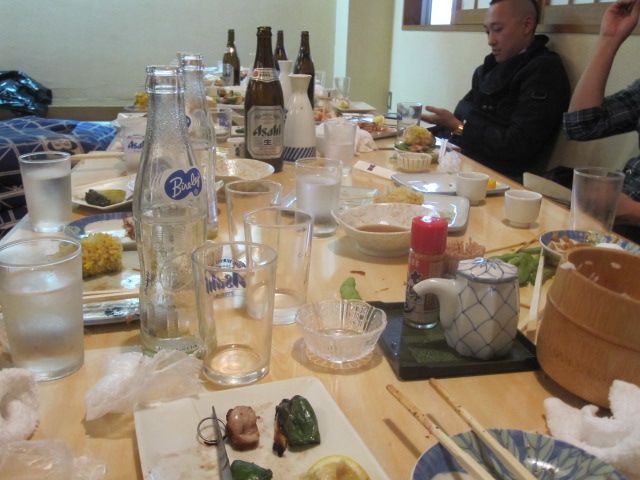 KILLERS.
Hit the venue called Kobe World Kinen Hall for production meetings with the japanese team.. this place is massive and the excitement starts to kick in right about …. now.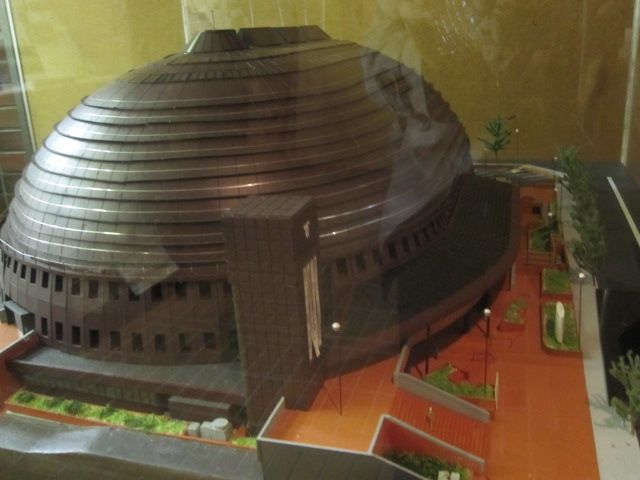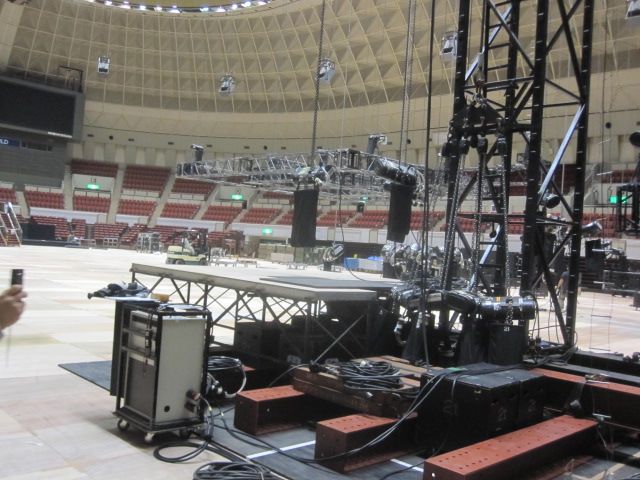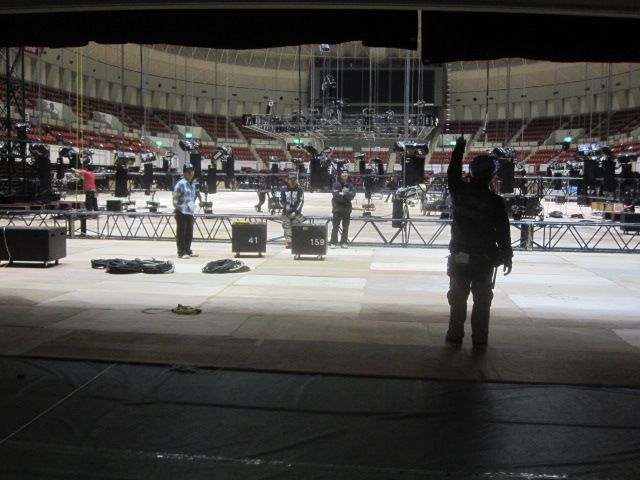 FAR EAST MOVEMENT GREEN ROOM.
Everyone is prepped and ready for showtime. Next day will be meetings with the Universal Japan Team, soundcheck and then our first show with Lady Gaga… The Monster Ball will be crazy.