4:30 am. Long night of packing. Was able to pack all the right stuff thanks to ur help on the Cherrybomb
Chat.
Finally headed to Japan to perform with Lady Gaga on the Monster Ball Tour and the excited feeling in the stomach reminds me of the first show we ever had.
Prohgress still handles business before the sun does.

DJ Virman – New tie for a new tour. Shouts to Mr Bathing Ape.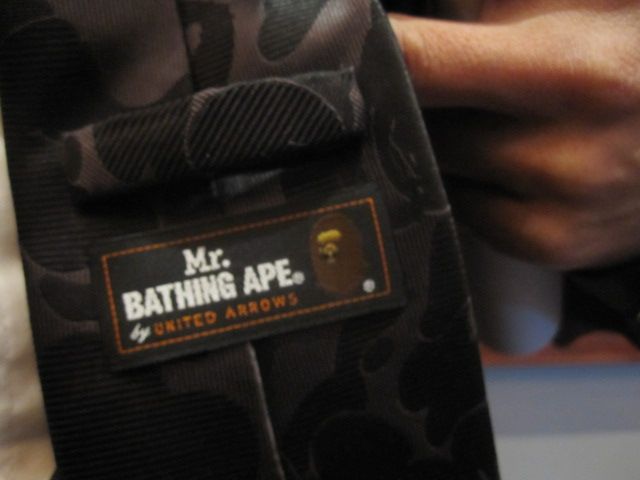 Kev Nish – sleeping under my shades. Feelin fly like a G6 wit a fresh new fade n fit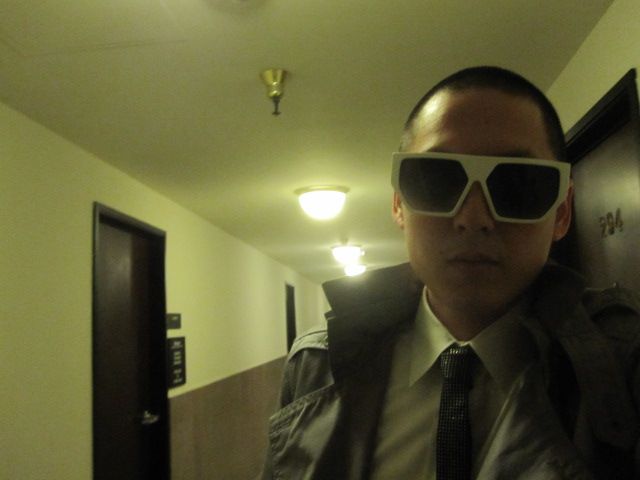 Everyone Must Shine. New helmets made for an L.E.D. Night. Lightup every day and night with that Cherrybomb glow.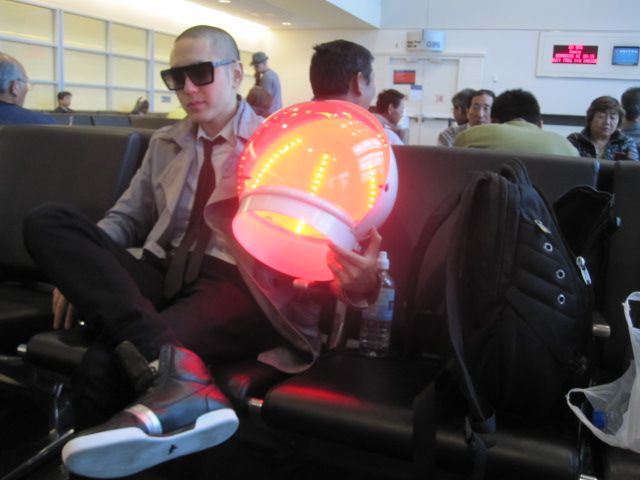 Theres something special in the case, and its going to be all over japan… must deliver safely.

Layover in San Fran, next destination is Osaka. DPD from Transparent Agency is joinin the mission.

Landed. Thank GOD. My legs are still stuck in an "L" from the flight. Greeted by our hosts at Osaka airport n u know them Stereotypes came to rock with us.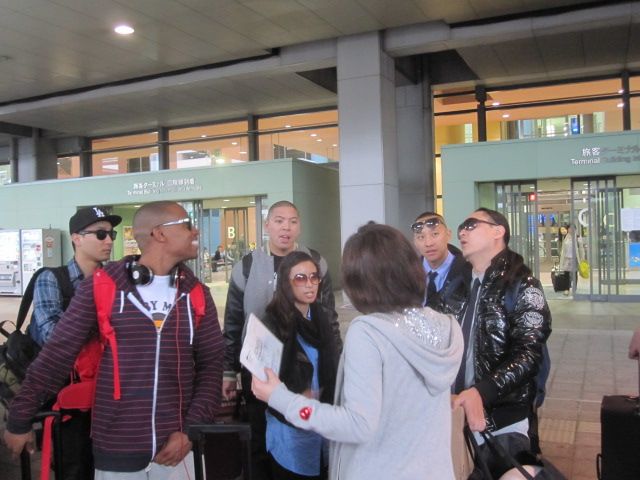 the package has arrived. Guarded by our manager Russ from Stampede.. with his life.

The contents of this package will be revealed next tour post…