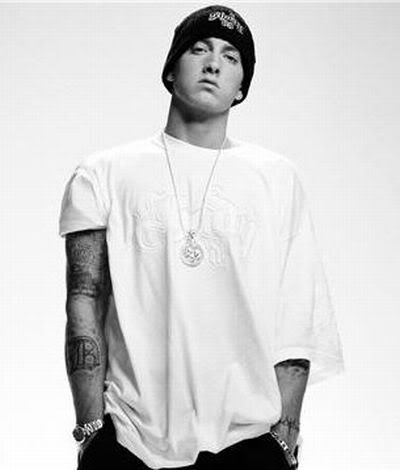 Eminem will make a special appearance during the 26th annual MTV
VMAs, airing live Sunday (Tonight) at 9 p.m. EST. Jennifer Lopez,
Shakira, 50 Cent, and Justin Bieber also join Em at Radio City Music Hall,
along with previously announced presenters Ne-Yo, Nelly Furtado, and Katy Perry.
Additionally, MTV has confirmed that Alicia Keys will be by Jay-Z's
side to sing "Empire State of Mind" from The Blueprint 3. Janet Jackson
will honor her late brother, while Beyoncé, Lady Gaga, Pink, Wale, Kid Cudi,
and Pitbull round out the list of performers. Be sure to tune in to see this year's
winners... Eminem is nominated in three of the categories for "We Made You"...
off of "Relapse"--- hope he wins em all- POW!