Last Week I entered the "Tuesday Giveaway" hosted by Cherrytree Radio and I won!
I just wanted to post some of the things I got.
REMEMBER ALL PRIZE PACKS ARE DIFFERENT! 
Cherrytree Buttons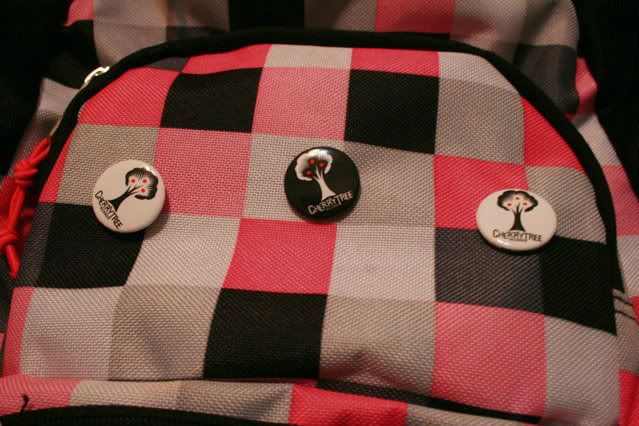 T-shirt and Stickers
I also received a bracelet, but my sister took it and I never saw it again.....
She did say it smelled like cherries though O_O
I would like to thank the guys at Cherrytree Radio for the awesome gifts. :-)