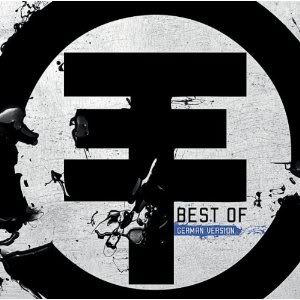 he excitement continues with news of all the worldwide releases as well as the tracklisting! Most happily though is the confirmaton from the USA label Cherrytree Records that we WILL get this in the USA.
NOTE: They are still working on what version we will get here, so stay tuned for more news about that, so please, enjoy the tracklisting, but we are not yet sure if we will get all the versions here yet.
No, we do not yet know the USA release date either. ;)
No matter which version we get, we are unbelievably thrilled that we will be getting it here in the USA!
SUPER IMPORTANT: The version currently on Amazon.com is NOT the USA release, it is the import.
Thanks to Tokio Hotel's Official Canadian FC, we do know the tracklisting which will be released in some countries.
The new songs on the album are: Hurricanes and Suns and "Schönes Mädchen aus dem All" – we think. Now, for those of you who are familiar with their Devilish stuff, Schönes Mädchen aus dem All was released on Devilish, but never as Tokio Hotel.
Okay, here is the tracklisting for the various versions!
TRACK LISTING:
CD 1: English album (In regular 1CD version as well)
1. Darkside Of The Sun
2. Monsoon
3. Hurricanes And Suns (New Track – 2009)
4. Ready, Set, Go!
5. World Behind My Wall
6. Scream
7. Automatic
8. Phantomrider
9. Break Away
10. Final Day
11. Forever Now
12. By Your Side
13. Rescue Me
14. 1000 Oceans
15. Noise
16. Don't Jump
17. Humanoid
18. Bonustrack: Mädchen aus dem All (2003)
CD 2: German album (in deluxe version only)
1. Durch Den Monsun
2. Der Letzte Tag
3. Mädchen aus dem All (2003)
4. Übers Ende Der Welt
5. Schrei
6. An Deiner Seite (Ich Bin Da)
7. Spring Nicht
8. Automatisch
9. Lass Uns Laufen
10. Geisterfahrer
11. Ich Brech Aus
12. Für Immer Jetzt
13. Rette Mich
14. 1000 Meere
15. Komm
16. Sonnensystem
17. Humanoid
18. Bonustrack: Hurricans And Suns (Neuer Titel – 2009)
Bonus-DVD (in Deluxe version only)
Videos
1. Durch den Monsun
2. Monsoon
3. Schrei
4. Scream
5. Rette Mich
6. Der letzte Tag
7. Wir schließen uns ein
8. Übers Ende der Welt
9. Ready, Set, Go
10. Spring nicht
11. Don't jump
12. An deiner Seite
13. By your side
14. Automatisch
15. Automatic
16. Lass und laufen
17. World behind my Wall
18. Darkside of the sun
Making of
1. Making of "Monsoon"
2. Making of "Schrei"
3. Making of "Übers Ende der Welt"
4. Making of "Spring nicht"
5. Making of "Automatic"
6. Making of "World behind my wall"
Okay, more as soon as we know it.