This was our first time out in New Jersey… and the perfect first time to perform would we premiering at the Bamboozle Music Festival. Jersey is where Bamboozle originated so the scale of this festival was huge, held at the Meadowlands. Daym tho… Drake, MGMT, Paramore, Wale, Something Corporate, Hanson, Weezer and more on the lineup. A sea of music lovers all over the place.. recipe for a great night.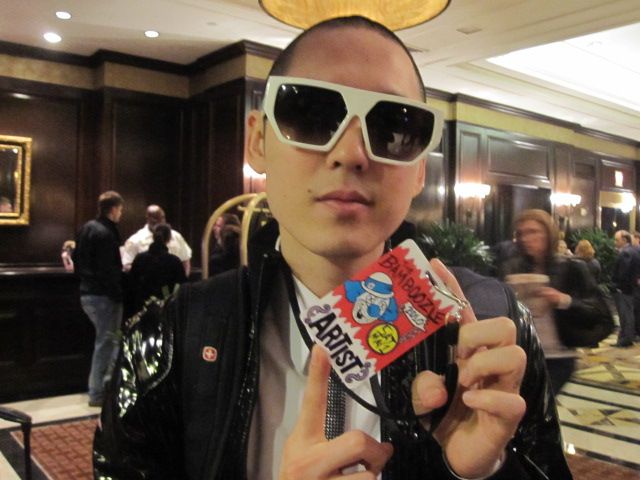 Kev Nish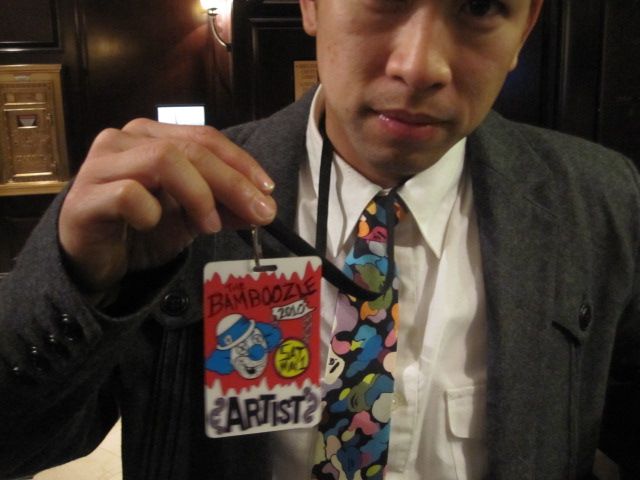 DJ Virman
Don't wanna gamble off my meal chip.. this will get you all you can eat chili dogs and m&m's.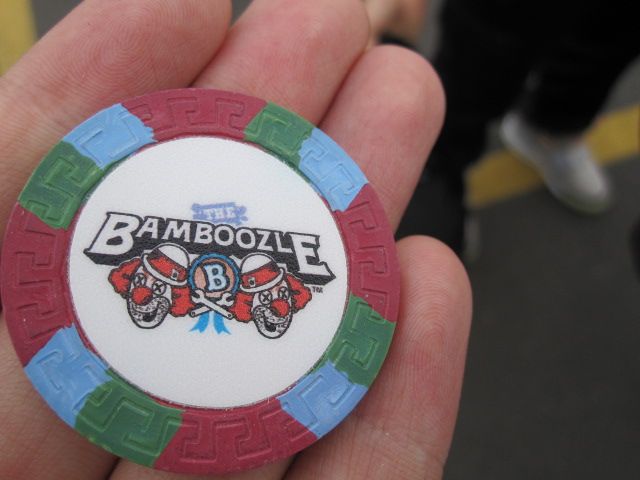 walked thru the sea of bamboozlers to get to the live nation office for an interview.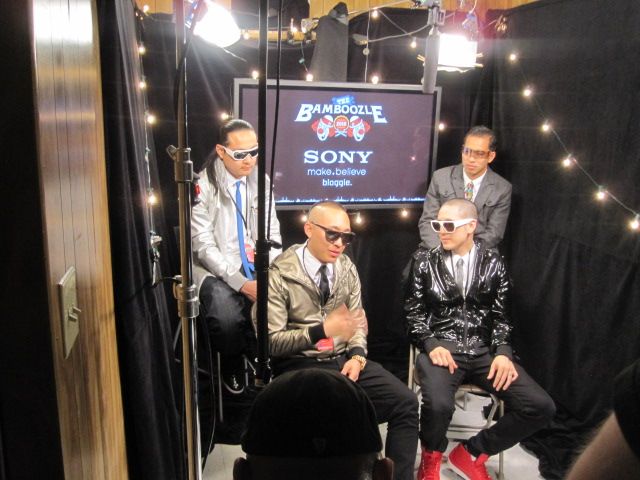 linked up with Mike Posner (reppin that ORISUE!) who's killin it on the radio with "Cooler Than Me" and his live show is bangin. We need to get in the studio.


Prohgress and Mike Posner
blessed to have FM promoteamers and Cherrybombers in the crowd reppin FM… made us proud to see yall throwing up 3 fingers in the crowd even before we hit the stage. Our first show in New Jersey…time to go ape..
*Photos from Hilary Wilson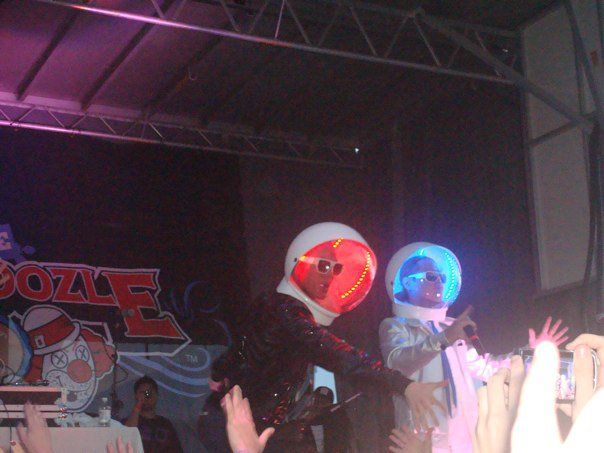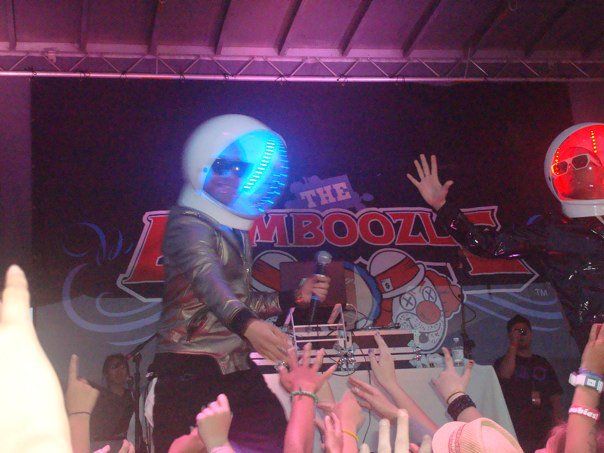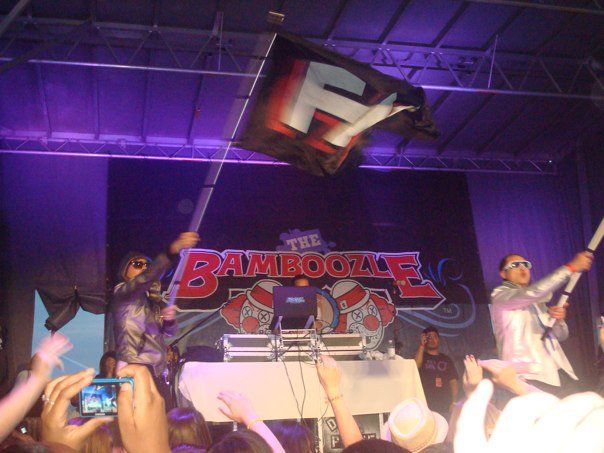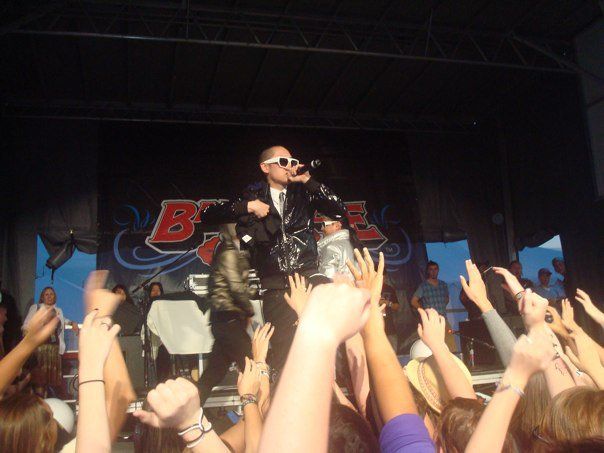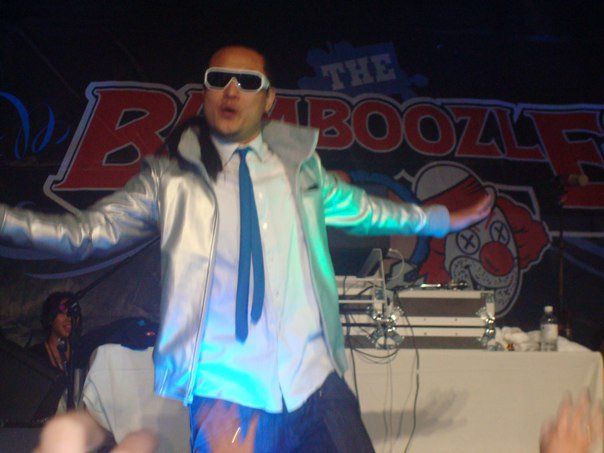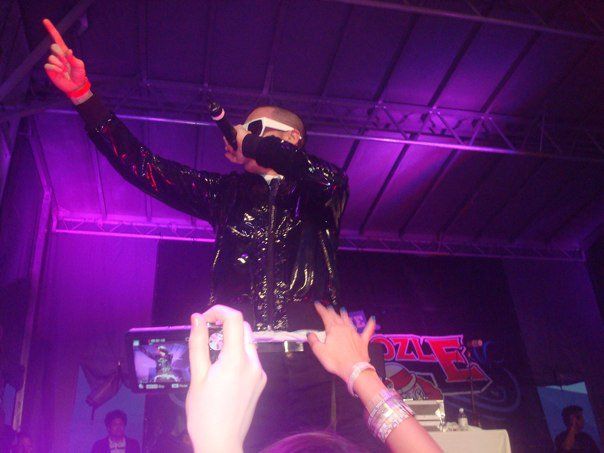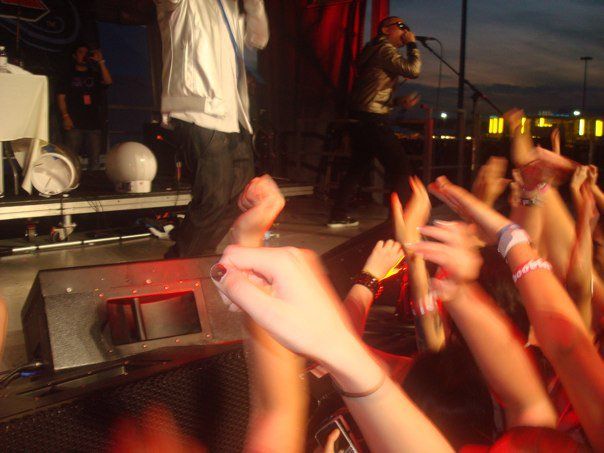 Daym Jersey gets dowwn. Yall made this a fun show for us, thank you. I got video from the show to put up on the FM Satellites soon. Gave us the chills on stage when yall were singin all the words to
"LIKE A G6″
and
"Girls On The Dance Floor"
. After the show we got a chance to meet some Cherrybombers and FM Promoteamers.. its dope meeting people from the chat in real life, yall are like celebs to us and we can finally put faces to screen names. Shouts to team on the east: Matt Suh and his team, Diana from Transparent Agency, Yung Mac, and all our Moodswing 360 fam for coordinating the day and reppin FM.. and a huge thank you to Christan from Live Nation and his amazing Mother for coming out just to see our set… she the best and now we have a new home in jersey!
Our homie David Garibaldi giving Bamboozle a show they will never forget. This dude's live paintings are priceless and INCREDIBLE.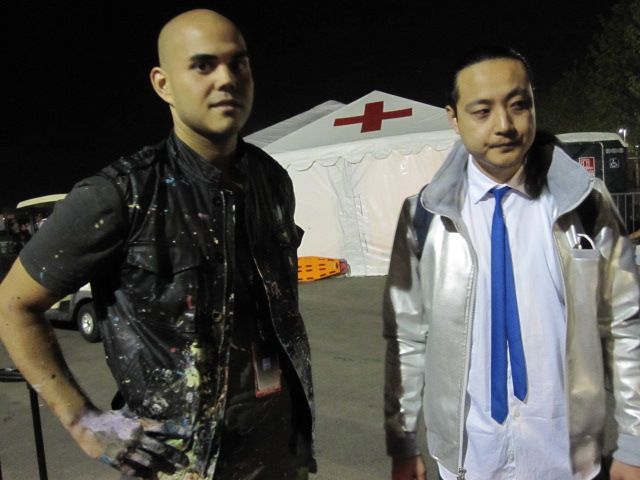 Karissa and Destiny laced us with these ill bracelets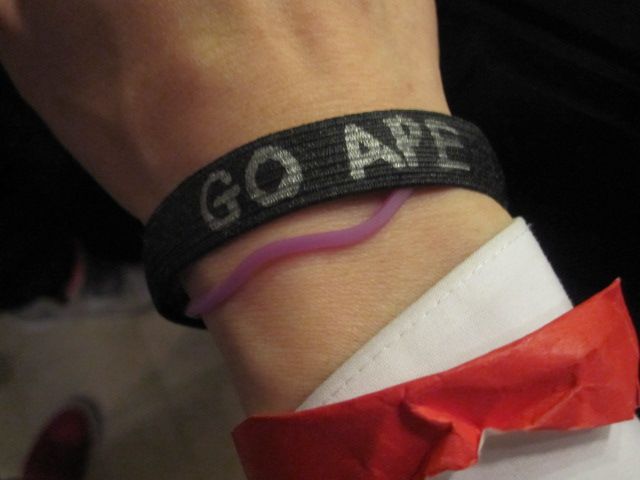 VU from the Cherrybomb and her sweet daughter lily came thru, and lily got us all these mini plushies with her allowance. How did we get so lucky?

We're so grateful to our fans and fam reppin the Far East Movement, everyone must shine at our party… and especially in a city where we've never been to. International Secret Agents everywhere.