GRAND OPENING! Hello welcome to my like BLOG BLOG. You know, just me posting videos and photos I'm obsessed with.
THE USUAL and then talking about SUPERSUPER! (My only Love) , posting pictures of life and my alter high school student
who listens to "Like A G6" by Far East Movement and likes to talk like a GOON.
I'll be posting Behind The Scenes photos of when I go to some interviews, just normal stuff! You know? I've always wanted
to start a blog but I really had nothing to blog about but now I kind of do.
I'm living my own little dream.
I'm doing what I love.
Just an Inside-Look in what's going down, I'm still doing
AlexKazemi.com
But that's my professional you know, job site.
So heres something more fun? Different side of me.
SO
I'm kind of afraid for you to enter my mind.
Shall we begin?
L.A was amazing.
I saw Robyn&NataliaKills, ate In N Out Burgers and almost died while listening to the worst mixtape (Some random dude) because Colette claimed that she didn't have a copy of "Sex Sells Stay Tooned" in the car but at the end of the night we found it in the CARR.
Nuff said.
ADHD IN HD
Chiptole GRRRL AD
Daria is that you?
Then I was reppin 3FingersUp like it was Compton with an ASCAP HEADBAND.. GET IT, LIKE THE MUSIC CREDIT SITE I LURK DAILY LOOKING FOR NEW BLOODSHY & AVANT SONGS TO BE REGISTERED. P.S DON'T HATE ON MY CHIN, WAS BORN THAT WAY :(
(P.S you're not cool if you don't put those lil 3fingers up...)
The grossest lollipop in the world.Yup. CHOCOLATE lollipop? I can't deal with that.
I kept bothering this girl, asking her a million questions like what Robyn song
she was excited to see live and what she thought of Natalia's set and what
track number "Criminal Intent" is on BodyTalkPT.2 . "Are you testing me right
now??!?!?!" Then of course, COLETTE SAYS THE B WORD.
"Don't mind him, he's a blogger."
#FML
Then ROBYN came on and my head was all like "YO, WOAH I'M @
ROBYN IN LA. I ♥ PIXIE POP AND KLAS ÅHLUND ."
and C was all dancin on hurr own.
Oh yeah. I forgot something important.
Alex: Where are we right now?
Colette: The Valley.
Basically exactly how I felt:
THE ALL HOLY SAN FERNANDO VALLEY.
THE LAND OF IN N OUT BURGERS AND VAL TALK AKA CLUELESS
AKA BRILLIANT AKA DUH AKA DUDE AKA STEEZEY OH WAIT
THATS MALIBU..
You remember when you were little and couldn't read books without pictures? No? Well heres a picture-book story revolving this chaotic photo:
KAZEMI
+
=
Oh yeah. I also did a radio show for CherryTreeRecords alongside Colette Carr.
which should be up on here soon?
Aside from that, here our some thank yous:
Every1 @ NCredible
Andrea of Cherry Tree Records
Colette x Str0y x ColettesMum.
Avalon Hotel
The Homeless dude who came up to me and asked four five dollars aggressively while waiting outside of Nokia. Thanks for keeping me entertained and scared homeboy.
The curators of In N Out.
Gods Of The Valley.
STROYMOYD.COM
STROYMOYD.COM
STROYMOYD.COM
STROYMOYD.COM
I spent my Halloween watching
his
stand-up. Wait, that word is too fancy.
Him in his ZONE. I multi-tasked watching Smoyd and turning all the lights off and dancing to Halloween - AQUA.
RIP BED.
(Get it, cause I broke it from jumping on it and having too much fun in my lonesome realm filled with bubble gum pop?!?!?)
BEFORE ME AND SPOTIFY HAVE A CELEBRATION OF BRITNEY'S ALBUM ANNOUNCEMENT FOR MARCH OF 2011..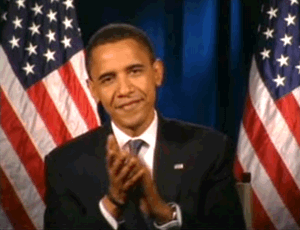 SEX SELLS STAY TOONED BY COLETTE CARR HAS
GOT TO OVER
100K
DOWNLOADS
DOWNLOAD BY CLICKING HERE
http://limelinx.com/files/5f44ad0643d2ba0f7734c9e4adabe078
OK OK OK OK .
THATS ENOUGH FOR TODAY.
SEE YA TOMORROW Y'ALL.