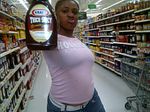 Hip Hop Resurrection.com has become a platform for independent and unsigned artist.
With a new mix-tape released on Tweet My Song.com, this website is definitely 
showcasing the talent that join and upload their music or art. They also need fans to
come and check out the new talent and give them opinions or likes. Hip Hop Resurrection
welcomes all to join, upload, and share your favorite youtube video and more.
Join the site today. We give those a chance
who trying to get heard that chance.
Visit HIP HOP'S RESURRECTION