I love Tokio hotel, as well as Cinema Bizarre. there are quite a few other bands that I like, but the bands I like the most are:
Tokio hotel
Cinema Bizarre
Antic Cafe
LM.C
Alice Nine
Kerli
Paramore
(some) Fergie
P!nk
Avril Lavigne
I do listen to a lot of other bands (and artists!), but those are the bands i listen to most.
i'm really into like, these two-three Fergie songs. I really like Voodoo Doll, Pedestal, and Finally. In fact, i also like Big Girls Don't cry.
But my favorite band (ever) is Tokio Hotel. Ive never been as big a fan of anything as i am of them. And i have and have had many obsessions, but Tokio Hotel is the band. Theyre amazing =D Oh right, im not like one of the stalkers. but i am really obsessed with them xD i really hate the stalkers to tell you the truth... A LOT.
Alright, seeing that I have not yet found a lot of JRock fans on cherry tree yet, I'm going to put pictures of my favorite JRock bands =) Here they are:
probably my favorite JRock band of all time, is LM.C (above) If youre in america, you can get their albums Gimmical Impact and Super Glitter Loud Box on iTunes... =) I highly suggest both albums
And that's Antic Cafe, my second favorite JRock band. =) if youre in america, you can get their album Goku Tama Rock Cafe on iTunes, but you cant get their albums from when Bou was still part of the band. )= Personally, I liked their music from when Bou was with them better, but the new music is amazing as well =)
and last but not least is Alice Nine, whose music you can't purchase in America )= but i do suggest checking them out on youtube...
Here are links to some cool music videos by those bands:
LM.C: my favorite (little fat Man boy lol)
http://www.youtube.com/watch?v=39arBG4kWaw
my second favorite (John)
http://www.youtube.com/watch?v=MNEQRWDjP3w&feature=related
An Cafe: my favorite (Tekesuta Kousen (With Bou))
http://www.youtube.com/watch?v=islIHEI__B4
my second favorite (My Heart Leaps for 'C'(without Bou)) http://www.youtube.com/watch?v=b6q07qsATv8&feature=related
And i have a third favorite Antic Cafe one (Summerdive)
http://www.youtube.com/watch?v=ioADcTfAGN0&feature=related
Alice Nine: my favorite (Eraser)
http://www.youtube.com/watch?v=YONCVpJpOdg
my second favorite (Rainbows)
http://www.youtube.com/watch?v=QtBoGjsOPjE
those are all really good songs and videos ;)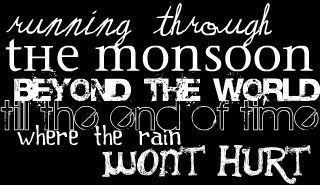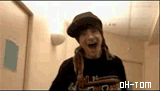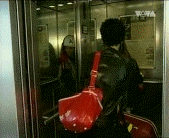 Here is my doggie! her name is Mitzi :]
and here is my kitty, she looks pissed in all the pics we take of her >< but shes still a cutie. Her name is Colette, but we call her Coco sometimes :]
Bye now =D