Why Hello there!
Im Kylie Jane K
Also known as Kylie Kay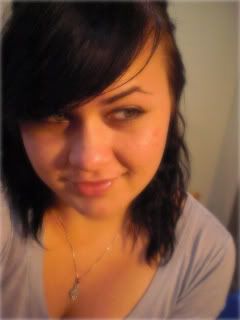 Makeup& Hair is my passion.
Music is what keeps me believing and holding on to my dreams.
"You just cant beat the person who never gives up" Babe Ruth
I am getting my cosemetology licence at last so I can work on my own now.
I am working very hard at Santa Monica Community College in California.
Located near 3rd street, Hollywood, Tito's Tacos, LAX, the beach and of course the Cherry Tree Records building, I know I am ment to be here.
Remeber to smile and never give up.
and if you dont feel like you can go on,
step out of everything and play some music.
Memories From the Cherry Chat Room
SHAMWOW!!

July24 2009 : Strifernation[verb] to sleep in a glitter filled cave after a long tour & or party.Much like Hybernation,but way more Glitter invlolved.




i expect the worst but hope for the best




Im 19 years young.
Love Glitter
and dressing up every day. The Extraordinary Makeup Artist is my dream title. I may change my image, but that will never change whats on the inside. I want to go on an adventure! Doing something unexpected, new, or wild and not getting into too much trouble always sounds like fun.
I promise I will be the most optimistic pessimist you will ever meet in your life.

youtube.com/thekyliekshow
Twitter: KylieXIII